Company Profile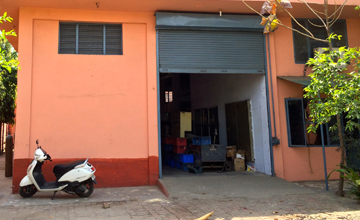 Since 1968, Dr. S.K Jain was mainly importing & distributing high quality & long life Tungsten Contacts in India. Soon we realized that in order to meet customers' diverse requirements, more demanding lead times, ensure highest quality & to be the most competitive in this field, we need to become a world class manufacturer. So, VEER ELECTROMETALS was founded in 1989 by Mr. Vikas Jain – B.E (Mech.) under the solid backing & direction of Dr. S.K. Jain.

M/s Veer Electrometals is now a reputed & leading manufacturer of Tungsten Electrical Contacts in India. These contacts are used mainly in Automotive Electric Horns, Distributor Contact Breaker Assembly, and Relays etc. The company's products are manufactured in newly built State-of-the-art factory at Rohtak City, Haryana State, India. The company is equipped with imported Swiss, USA, Taiwan and Singapore made plant and machinery, as well complete Testing, Inspection & Quality Control facilities. All of our manufacturing, distribution & corporate office are located at one convenient location, to serve the customers in the most efficient way possible.

Veer Electrometals is under the steadfast direction of Mr. Vikas Jain – the young mechanical engineering graduate. His father Dr. S.K. Jain has always bent towards sincerity & service to the customers. With decades of experience, we are waiting to help the valued customers to meet their ever changing needs.

The company has a highly skilled & motivated team of employees, working in a clean, green and healthy environment. In the year 2000, the company obtained the ISO 9001 quality certificate. The company is supplying its products to almost all OEM's of auto-electrical in India & exporting to foreign countries including Europe, South Asia, and USA etc.
Our Strengths
Very strong infrastructure, with total factory area of 3500 sq. m
Highly skilled, motivated and dedicated work team
Short Development/ Sample submission time.
Prompt & efficient services with smooth and hassle free communication
Uniform and consistent quality with competitive prices
In house testing facilities: Microstructure Examination, Hardness testing machine, Optical Profile projector, Brazing Shear strength testing machine, Plating thickness testing machine, Salt spray tester, zero grade slip gauge set for calibration, oxidation resistance testing etc
In house tool-room and electroplating facility
Vast experience of over 46 years